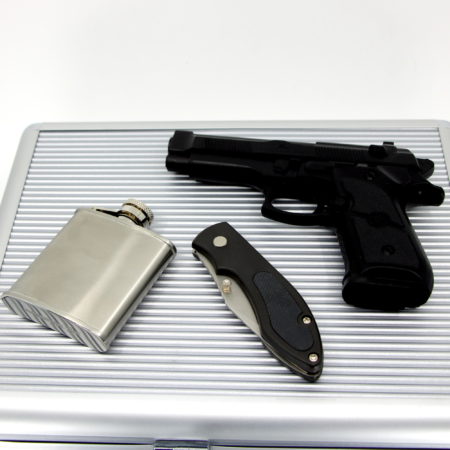 This is an wonderful routine created by Andy Nyman, released by Alakazam Magic and built by Taylor Imagineering. In fact, this was the first multi-transmitter effect created by Christopher Taylor c. 2007. For it's time it was an amazing item for sure. But since there has been a lot of changes to electronic items in the last 15 years I recently contacted Christopher to have him update all the electronics so that it now uses his newest digital readout and vibrating transmitters. The effect is now more reliable than ever.
The electronics work flawlessly every time (as you've come to expect from anything that Christopher Taylor creates) and make it a total breeze to perform. The routine is truly entertaining and about the closest you can get to real mind reading with no suspicious pauses or actions required. Yes there are sophisticated electronics involved, but you'd never know – they are hidden so well and the props look so innocent. Well maybe innocent is the wrong word since they look pretty dangerous, but they are 100% ungimmicked.
Click here for more information.