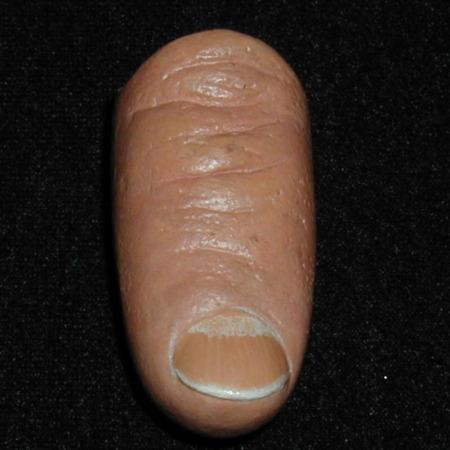 Finally a Thumb Tip that fits!

For 20+ years I have tried to find a thumb tip that looks half way real and actually fits my thumb comfortably. Until this custom one from Keith Arlen Lack came out I was unable to find one.

This expensive Thumb Tip (probably not expensive when you factor in the work required to create it, but for a thumb tip $100 is clearly right up there!) fits perfectly and comes off easily too. That has always been my problem, I've managed to get the tip on, but it was always a struggle to get it off.

It also looks very good. My one is more pink that I would like, but I am working with Keith to get it closer to my color. Keith is very dedicated to his magic so I have no doubt we'll get the color perfect too. It's not even that big a deal, but it would be nice.

Should you buy one? If you have problems finding a thumb tip that fits then $link(http://arlenstudio.com target=_blank, for sure order one now)! However, if you have no problems with the hundreds of tips out there, then I'm not sure. There are good thumb tips available that look real close, and it is hard to justify the extra expense. But for me I have tried so many and none of them come close to fitting as well as this beauty does.

Why only 4 stars? Well just because it is the most expensive thumb tip by far that I have ever seen!
Click here for more information.