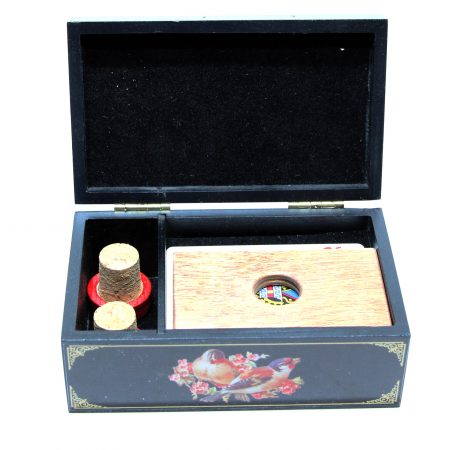 The Cork Penetration was invented by Eddy Taytelbaum and there have been many versions over the years including these ones (though I'm missing the wonderful version released by the talented Frenchman François Danis). As is often the case Eddy's version is still the gold standard but this is a very nice set from the talented Michael Baker.
Most versions have a hole in the card but it is not always the case and Michael's uses a complete card. I also added a card with a hole just in case you wanted to perform it the more standard way.
This looks great in your collection and works perfectly too.
Click here for more information.