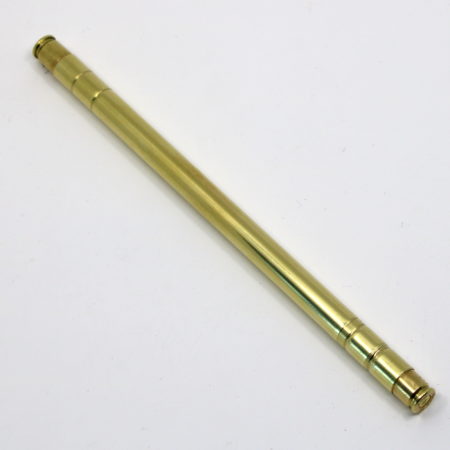 I love these beautiful brass bullet wands from Shawn Reida 🙂
Shawn has been the resident pro and right hand man of Mark Stevens at Stevens Magic for many years. He has created a few items over the years, some of which have been sold directly by Stevens Magic and some are sold on at his store on eBay.
But my favorite of his items are easily these hand-made brass bullet wands. They come in four main models:
Shawn will also customize the location of the magnet if you don't want it directly in the tip and he's a really nice guy to work with, and will go out of his way to make you happy.
Click here for more information.