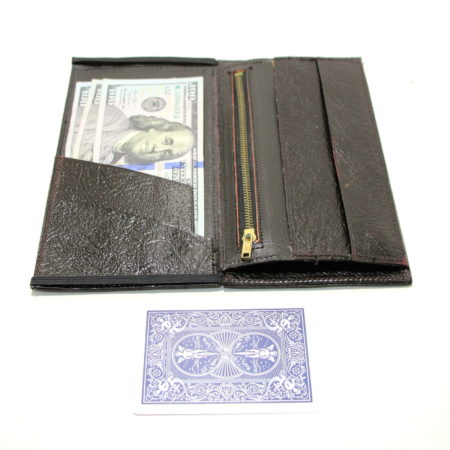 "The Bendix Bombshell is the BEST card in wallet ever and will fool everyone. Even magicians won't see it coming" – John Mendoza
I don't always agree with John Mendoza, but when it comes to the Best Card in Wallet, which is an incredibly crowded field, I have to admit I am right on board with John's sentiment. He acquired the wallet he still uses today directly from Roy Roth in April 1982 (over 37 years ago) and you can see John with Roy in one of the photos (kindly supplied by John for this description). Since we sadly lost Dave Bendix in 2013 I'm not sure there are many people left alive today who have performed the Bendix for as long or as many times as John, so when it comes to the Bendix Bombshell John knows what he is talking about.
Click here for more information.