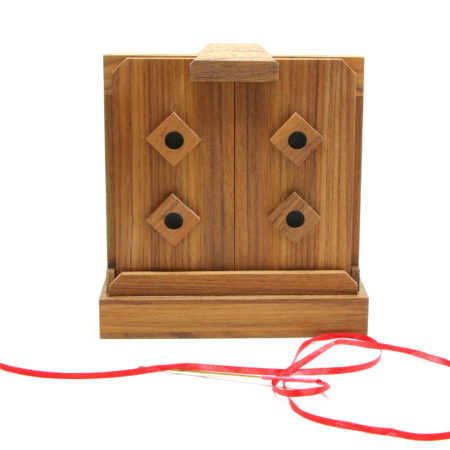 One of my favorite glass penetrations is the Glass (Quadruple) Penetration that was invented by Peter Warlock c. 1937. It is sometimes known as the English Glass Penetration and there have been a number of versions created, even as recently as 2008 when Magic Wagon had their own attempt with their Mod Quad Penetration.
Twelve years later they are back again with a new version which is much closer to the original, but in close-up size. This prop scales down very well and because of the size the mechanism is much easier to use. If you watch the video you will witness the perfect routine created by Simon Corneille. Simon's routine is a master class in how to get everything out of this beautiful prop. He adds a few components and chooses the perfect music and his execution is flawless.
If you don't believe you are watching real magic then you never will. Simon's video is one of the best I have ever seen for any Magic Wagon item. The amazing prop and Simon's routine are both really excellent 🙂
Click here for more information.