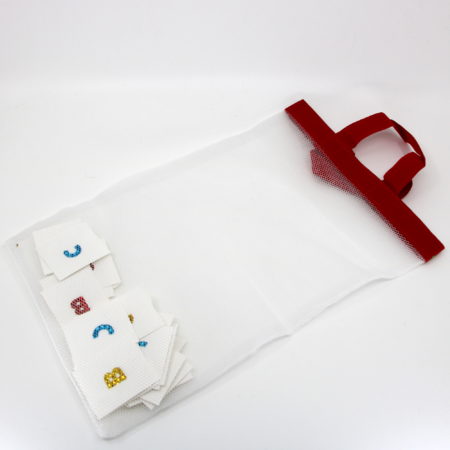 Mr. Magic is a low-price creator of magic from India. I'm not sure who is actually behind the operation but they sell a lot of magic through their main distributor: Murphy's Magic. You won't find much from Mr. Magic on my site, but recently for a great routine for the ABC blocks by Duane Lafin I needed a cheap and simple forcing bag and for $6 this was perfect. Looks good and is very deceptive. The construction would probably not hold up under duress but for this effect I could not find a better looking bag.
You have to supply your own cards or forcing items, I'm using A, B, C letters for the ABC effect.
Click here for more information.