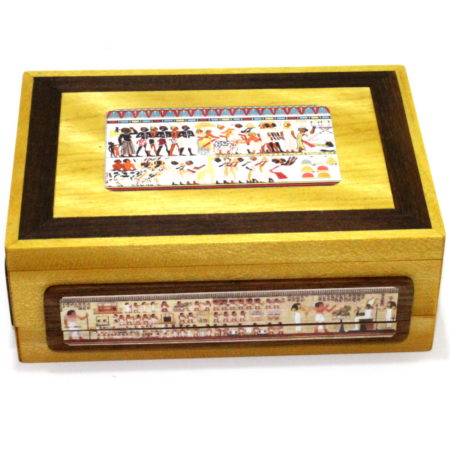 I've had the pleasure of watching Francois grow over the last decade. He really has produced some amazing effects over the years. Although influenced by Eddy Taytelbaum, Alan Warner and more recently maybe the great Will Wessel, Francois has found his own style and lives in his lane perfectly.
This beauty is three effects in one:
You are able to discern which mummy they chose even with your back turned
The mummy disappears from the sarcophagus
The mummy reappears in the box
Yes it is François' updated twist on the Wandering Mummies so popular with craftsmen all around the world!
The quality of the box is top notch and will be enjoyed by collectors all around the world! If you are already a fan of Francois' you won't be dissappointed, and if you have still not seen his work, this would be a great time to get on board!
Click here for more information.