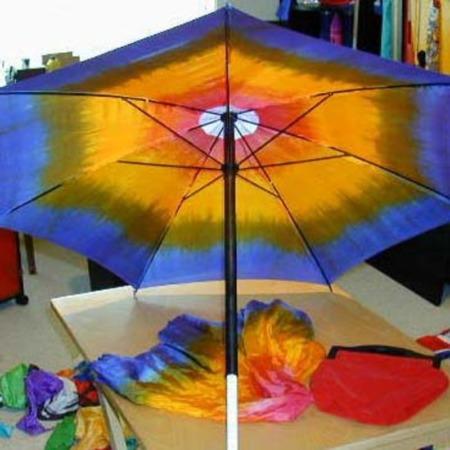 Review of Mutilated Parasol by Abbott's

I purchased the Mutilated Parasol by Abbott's I paid over $500.00. When I received it I was in shock. I opened the package and the hankies looked small and torn. When I opened the umbrella, black paint chips fell all over the floor. There were white spots that I needed to re-paint. I also noticed that the change bag was not working properly either. I had to fix it.When I opened the Umbrella, it would not stay open and I had to hold it open. I noticed that the youtube videos with Marty and Duane Laflin performing it and the demo video online were versions of this effect from years ago that Abbott's no longer sell. I was not aware of this when I bought it. This was very misleading to me. They should state that what you see is not what you get. Since they will not tell you, I am telling you. What they sell now is terrible. I just threw mine in the garbage. Do not ever buy from Abbott's. I specifically wrote in my order to please check the product before sending it out. They obviously did not.
Yours truly, Vincent. This is the truth, the whole truth and nothing but the truth. So Help me God.
Click here for more information.