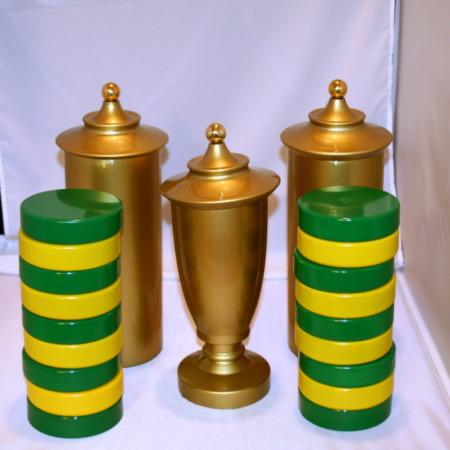 The REAL Orange, Rice, and Checkers

I was blessed to have bought one of these at an IBM Convention. There were only 50 of these ever made, and I have set no. 43. It is my favorite all time illusion, and my audiences have always been absolutely enthralled with my performance of it. I can perform it after a major illusion and still get as much applause as I do for the "big" stuff. I only give it 5 stars because that's all the site gives me. They don't have enough stars to rate this properly. This was Rings n Things at its finest.
Click here for more information.