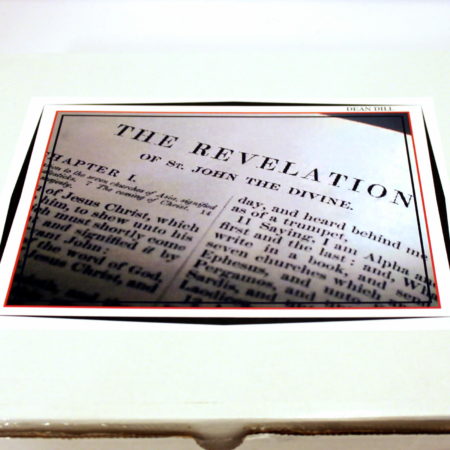 Outstanding!

I love Dean Dill's magic, and this latest creation is really incredible! His methods are so clever and diabolical. (I have his "Blizzard" card trick and "Dean's Box", and they are great, too!) The reviews from other magicians are nothing short of fantastic. This effect is so much fun to perform, and it really is astounding to your audience. Dean's construction and routining of this effect are great…top notch quality and a performer's dream! The props are very ordinary looking, a 3-ring binder, yellow pad, and an ordinary looking envelope like you'd get at any office supply store. Dean's instructions are very detailed and well thought out, and he gives you every move and the thinking behind each one.

The effect consists of introducing an ordinary envelope and placing in front of the audience. The the magician/mentalist calls on a spectator to draw a picture of his/her favorite card on a yellow pad and sign their name on the picture. Then the envelope that has been in full view of the audience is opened by the spectator and inside is the folded card the spectator just drew.

This is a performer's delight. I highly recommend it. Dean is such a wonderful guy, and his magic is as well.
Click here for more information.