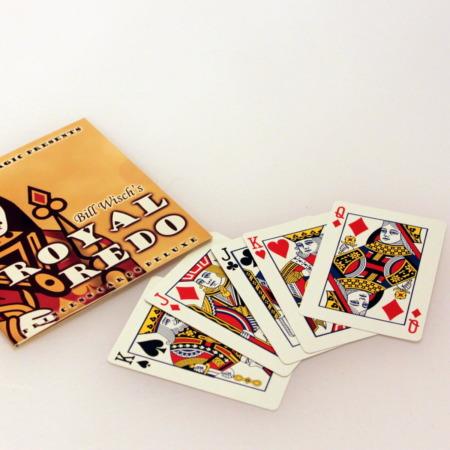 This really surprised me and I love it!

Ok so we all think that the tired old Princess Card Trick is not for us and so have passed this one by … big mistake! This new version by Bill Wisch and those crazy cats at Elmwood Magic is amazing. It turns the Princess Card Trick into a full blown, multi-phase routine that is clean, clever, and entertaining.

Every year I look for new items that I can use at my Company Christmas party for walk around and this will be featured for sure. It looks like real mentalism, plain and simple! It requires no sleights, is easy to do, resets instantly, and can be repeated. For those of you inclined to practice a little more, and you should be, it also has some extra ideas that will really blow them away.

This is the big sleeper of 2009 and I love it!

Highly Recommend for Performers everywhere!


Click here for more information.