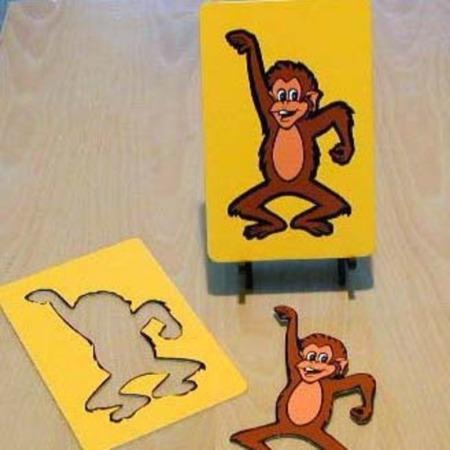 Let's monkey around!

I purchased this years ago from Hank Lee and perform it at every show.

The children love it and it lends itself to a lot of audience participation. You can bring two or three kids onto the stage and use almost every monkey and ape joke/pun that you know.

"Hey, Hey stop monkeying around!", "Where are you kids from – The planet of the apes?" Etc.. You get the idea.

At the end, when I seem to have lost Chico and turn around so that the kids see that he is hanging on my back I always use the line " Are you saying that I have a monkey on my back" ? Which always gets a chuckle from the adults, and no one has ever suggested that it was inappropriate.

I love this trick because it packs flat, plays big and is made very well. The only word of caution is that the PIN on chico is VERY sharp and cuts up the plastic envelope that it comes in. You do not want to risk hanging it onto a child's back, If another child tries to pull it off, the pin will rip clothing and skin. This is why I only hang it onto myself. And in fact put it on my back from the onset of the trick.

All in all it is a great trick!
Enjoy!

Shmoolonzo
October 2 2008
Click here for more information.