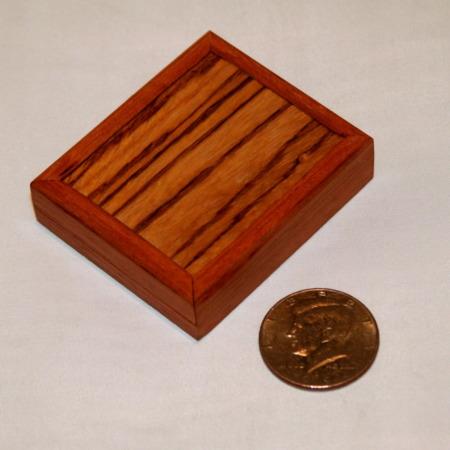 SUPERB RATTLE BOX……….for CENTURIES TO COME !

Craig has produced for the magic world the FINEST RATTLE BOX which I have seen in my nearly 60 years of doing magic. This has been refined, polished, and PERFECTED to the ultimate superb magical weapon to vanish a coin ALMOST IN THE SPECTATOR'S VERY HANDS AND BE SUPER "CLEAN" AT ALL TIMES.

I cannot recommend this product too highly. Craig has thought through all of the "moves" and even SUGGESTED ROUTINES very thoroughly. In fact, it is my personal belief that his cleverness is only OUT DONE BY HIS CRAFTSMANSHIP.

Highly recommend product for any WORKING MAGICIAN OR COLLECTOR.

Wayne Hinkel
Muncie, Indiana

p.s. I have been honored to have performed with DON ALAN, MR. ELECTRIC (MARVIN ROY) AND EVEN ARTHUR BUCKLEY (from England). As a teenager I have even known OKITO. Okito would have LOVED this 21st. Century Rattle Box by Craig Brooks.

BRAVO!

Click here for more information.