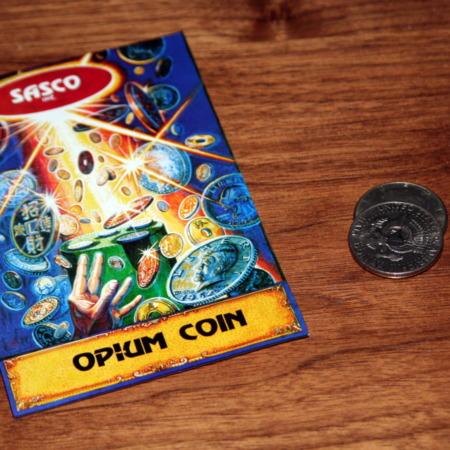 A GREAT close-up, visual illusion!

Yes! You may think this item's effect description sounds a bit over-exaggerated…but you must see the performance of this trick in order to believe it! I know of two different ways the effect can be done, and both are VERY visual! It's been seen on TV how a cigarette can penetrate through a quarter, but imagine seeing it melt through TWO half dollars, then in the blink of an eye, see those two half dollars change into two Chinese coins…of a different color! YES! It does happen this way, and you, too, can make people rub their eyes in disbelief. It is SO visual that you fool yourself in the mirror while practicing! So buy Opium Coins today! You will be performing this wherever you go!!
Click here for more information.