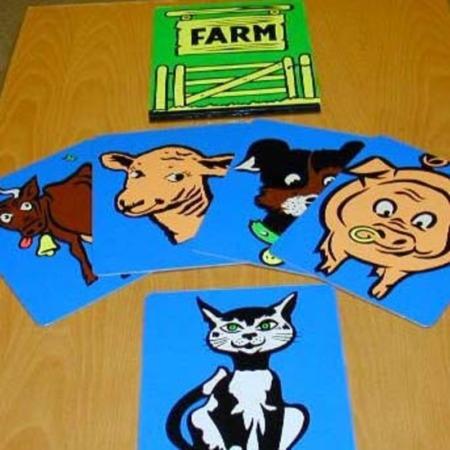 I performed this trick many times for kids in Germany.
It is especially nice because the kids can make the sounds of the animals, at the beginning the magician does it wrong, for the dog he says miau, miau, the kids immediately correct him etc. I changed 'farm' into the German word for it, which is 'Bauernhof'
Click here for more information.