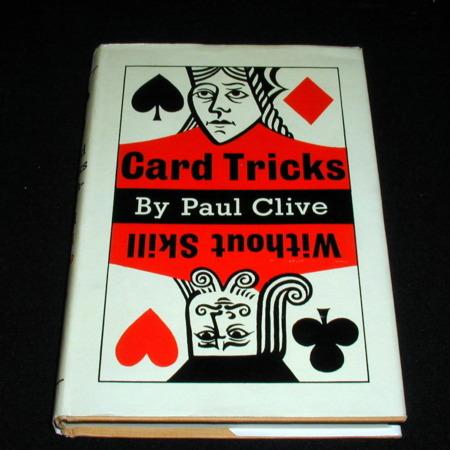 I knew Paul Clive. I have always been amused that he never did any card tricks himself yet managed to write this classic book! A friend of his told me, "I have known Paul for over 30 years and have never seen him do a card trick even once!"
It is indeed a wonderful book. It seems that Paul ran around with a notebook asking magicians he knew to contribute a card trick and eventually he had a great book. Naturally he sold the book in his own magic shop but was very reluctant to let customers know he wrote it. His wife would give the game away though so he would be reluctantly forced to sign his autograph within it!
Click here for more information.