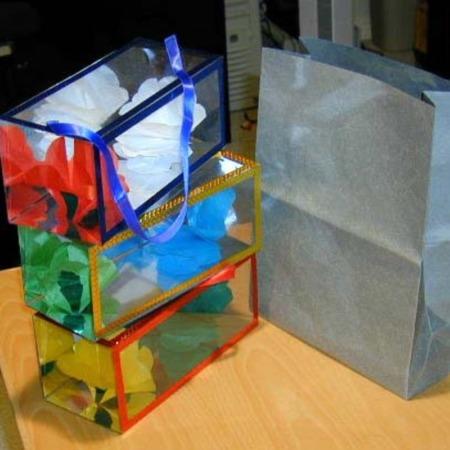 A real crowd pleaser!

I have this trick and have personally used it. It plays well with crowds and leaves them mystified as I showed them the bag before I pulled out a box. Using different color silks and pulling out a box with a flower the same color as the silk really gets the audience thinking. and then in the end when I stack all three boxes and they're taller than the bag really blows them away. It's easy to do, no special skills required which is good for me.

Whether you're playing to adults or children, either should enjoy this trick.
Enjoy!
MagicBill
www.high-techmagic.com
Click here for more information.