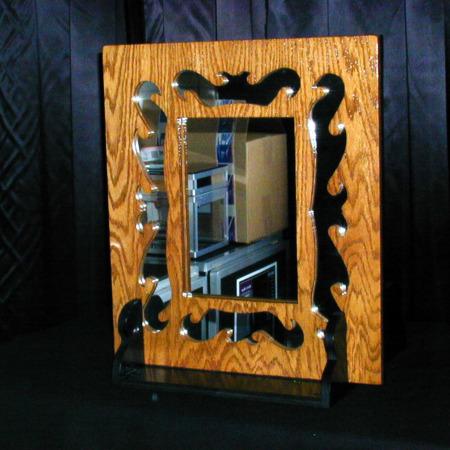 Keep it clean or else!

I have this trick but mine is painted red. It looks a little more Chinese than this one. Mine also has an automatic silk winder in the back and the clockwork mechanism will pull the silk through the glass unattended. You must be near the mirror when it starts to wind the silk on the mechanism and also before the silk disappears else you'll see the secret.

But the biggest complaint with this product is keep it clean. One person was performing this trick and had some pretty big prints on the glass and the audience could see the gimmick moving. In fact, one loud mouthed kid was reported to say: "Look Daddy, the fingerprints are moving!" which brought a chuckle from the audience and killed the magic for the trick.

So keep the glass clean. That's what the silk is for, to polish the glass!

MagicBill
www.high-techmagic.com
Click here for more information.