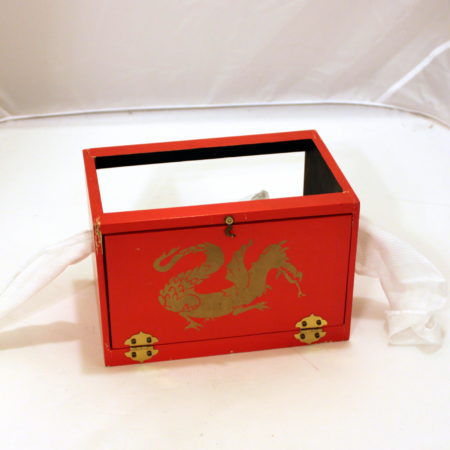 Classic Simplicity

Haenchen designed this Cut & Restored Hank Box back in the late '30's. He took the Hathaway version and basically turned it 'upside-down', removing the top and back and adding a front door. A great departure from the dark black interior of the original.

Vida Haenchen hand cut the stencils and Fred hand mixed the bronze metal and base to create the paint for the silk-screen process.

The method used is original with Haenchen and is a very clever and deceptive way of performing this effect. Between Haenchen and the Viking versions, approx. 200 were made.
Click here for more information.