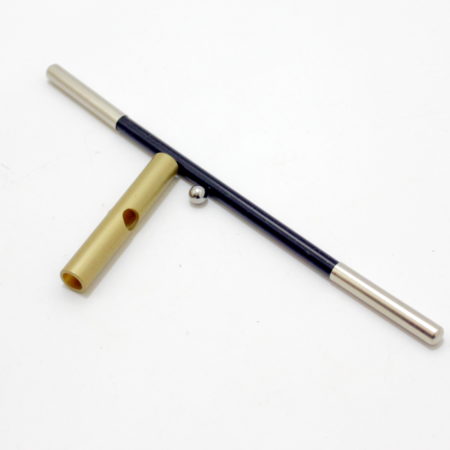 Clever Penetration from El Duco

I had not seen this effect from El Duco before and was pleasantly surprised. – it looks great, is well made, and works well too.

The penetration is something off the beaten path. The penetrator is a ball bearing, and while this uses a familiar method, it is devilishly cloaked among the unique items. A tube with a rod is shown, and the ball bearing will drop clear through the tube. The wand is inserted through the hole in the tube where it fills the space inside. When the bearing is dropped into the tube, despite the presence of the wand, it still passes through the tube. This can be repeated and the handling is clever and deceptive because of the items used. At the end, thanks to and additional item provided, the wand, tube, and bearing can be handed for examination (or do this prior to the beginning of the effect). This is boxed and comes with all of the props in near mint condition, and with the original instructions.
Click here for more information.