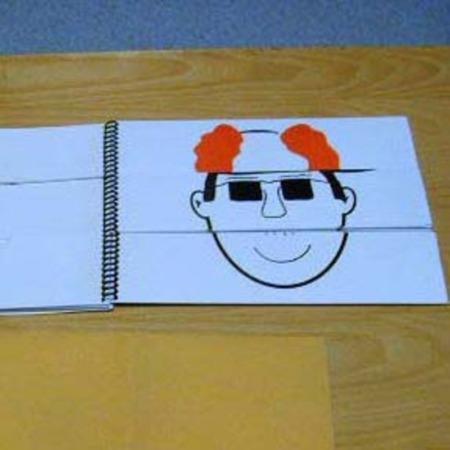 Math shows

I use this item in my math shows. First they have to work out how many different pictures you can make from the sketch book with twelve pictures cut in to three parts.
12x12x12=1728
Their chance of getting the correct hair, eyes, mouth is always 1 in 12 but the chance of getting the complete picture is 1 in 1728.
Also i get the children to "pick" the hair first, then you can ask who would like to pick my nose!
Click here for more information.