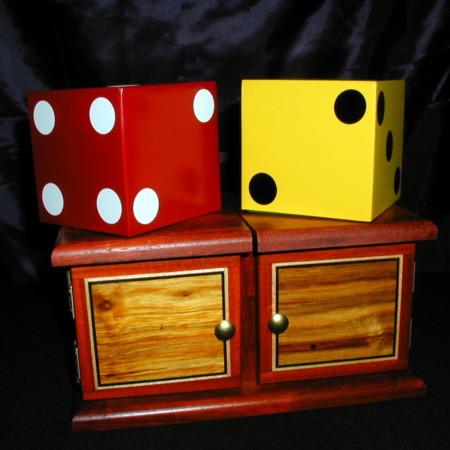 AMAZING!! Simply Amazing!

I have become a good friend of Mel's over the years and have always admired his brilliant woodwork. As a builder myself, I can fully appreciate how much work and effort goes into Mel's creations.
I have just purchased the Rainbow Die Box! It is my FIRST Die Box I have ever owned and I must say that I could not have made a better choice. Actually, it has saved me money as I have no need to look further. I believe this is the Rolls Royce of Die Boxes.
The price is INCREDIBLE given the attention to detail and extra effects built into the prop! How Mel can offer such quality at a reasonable price is beyond me but hey..I aint complaining 🙂
Do yourself a favor and buy this!
Chance Wolf
Click here for more information.