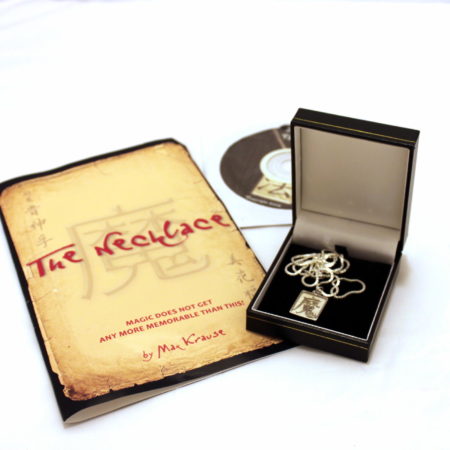 Great Craftsmanship

The Necklace is crafted beautifully. You won't believe your eyes.

Add to that the magic/surprise effect, and you've got a winner! The handling is easy for magicians and non-magicians alike. The patter flows. This is an incredible effect. You will not be disappointed with it.
Click here for more information.