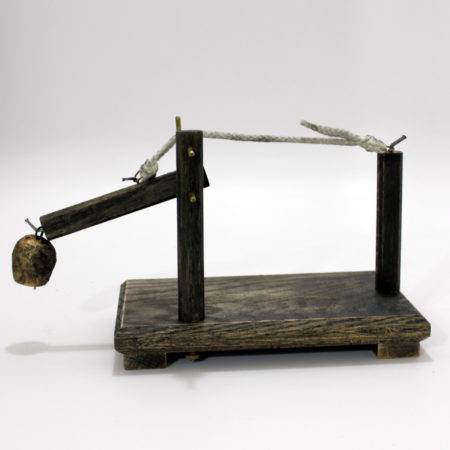 I have just taken delivery of my Wenger Spirit Bell and will perform it for a Children's Halloween show next week. A few of the things I like about this bell is that the movement of the swing arm can be seen from a great distance. It is more visible then a Bell that just shakes a little. If people are hard of hearing they will see this clearly. It looks very old and authentic. It does not look like any bell I have ever seen. It has various parts which can be put together right in front of the audience. They can even be examined. It is angle proof and is light. It packs flat and plays big.
The showmanship and a great creative story is critical in getting the most out of this. Changing the storylines means you can perform this for young and old alike. Excellent. Highly recommended!
Click here for more information.