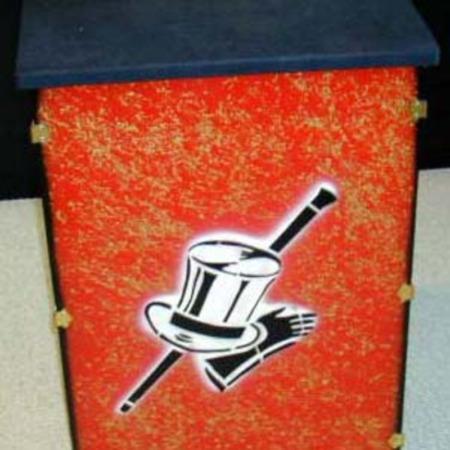 From the mid 1980s to early 2000s I used this in nearly 2,000 shows until my car got rear ended and this was in the trunk and got crushed beyond repair. Fortunately, I got another in mint condition.
This sets up in 45 seconds if you are new at it, but 15 seconds once used to it. I carry my props in a large suitcase and put the table top with nested shelves in the inside top of the suitcase and carry it in one hand and the table, which folds (nearly) flat in the other. The three shelves are great (you can't easily adjust the width). This table is lightweight but sturdy. I love it!
Click here for more information.