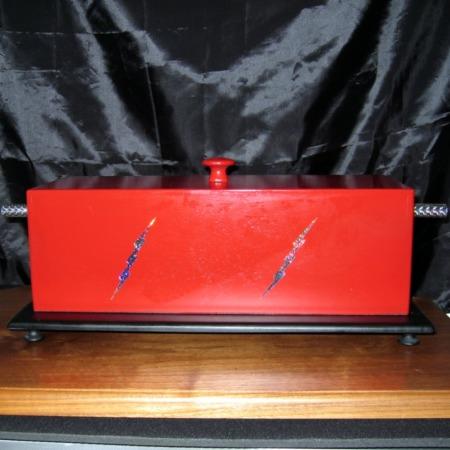 Huge Load Capacity!

This production effect from Ickle Pickle is a very convincing way to produce a large load.

You show the box which you say you use to store your Magic Wand and show the clear box empty. Then you place the lid on the box, remove your magic wand and chant your magicial incantations and when the box is lifted it is filled with whatever your little heart desires.

This is a great way to produce candy for kids parties, or money, a smally bunny or almost anything else – the load capacity is almost as big as the box itself! You could even use it to switch billets for a question/answer type effect. The top and base of this box are made in wood, and the clear acrylic insert is rigid and solid and will last a lifetime. To release the load is simplicity itself and ther are no springs or catches to worry about.

The only downside I have with this box is that the finish is slightly marred due to the sticky plastic that is applied to the box during storage – it seems to be applied to the box even before the paint is fully dry as you can see an impression of it on the box. This could just be my copy, but it is a shame because it spoils an otherwise fine paint job.
Click here for more information.