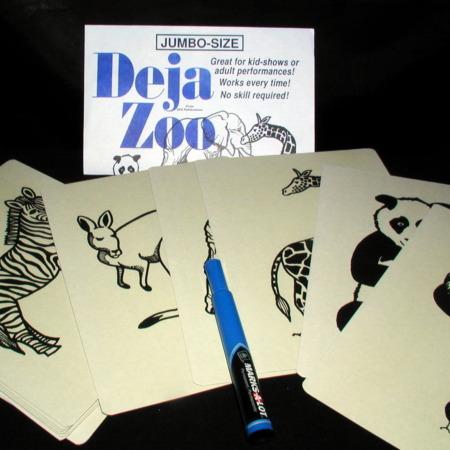 Great Trick with Comedy and Magic Potential

This trick has great potential to play well for kids. There is some byplay to be had with making up funny names for the two animals chosen and showing the animals in the first place, some laughs to be had as you show your sketches as predictions, and some killer magic as you do in fact successfully predict both choices without any funny business.

I knew how this effect was going to work when I ordered it and was hoping for a nice stand to spin around. The makers credit the idea to Burling Hull's Radar Vision, I am not familiar with that effect but would say that this effect is exactly like Ultissimo – I am not sure which came first.

For $39 don't expect the best props in the world – note to self if its less than $100 don't expect too much! However, these props are certainly workable and as long as you're not trying to impress the local Magic Collector's club you'll be fine. The stand, unlike Ultissimo does not spin around but its a big stand so that maybe just as well. There is a smaller version of this effect and I think for most performances the smaller one would be better. But if you're doing big shows to 100's of kids then this will be perfect for you.
Click here for more information.