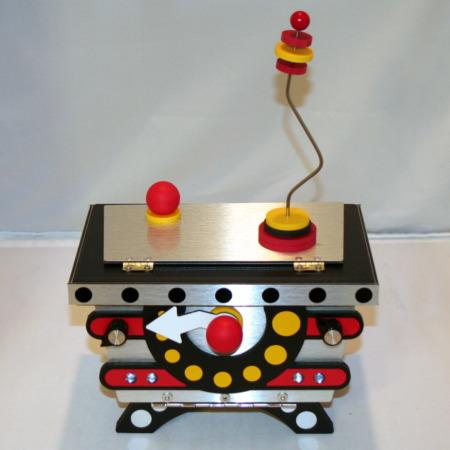 This is not your old Wiz-Kote!

I've always loved the $link(1401,Wiz-Kote), but I must say this new item from Mr. Wolf is really amazing. The first big difference you'll notice is the size – it is tiny (almost mini) compared with the original Wiz-Kote. This really makes it more practical for most performers who will use it.

I found it much easier to set-up than the Wiz-Kote too. Don't get me wrong I still love the Wiz-Kote, but given the choice I would always go with the Cellulator.

The routine works very well too and although the Wiz-Kote is really a kids effect, the Cellulator is great for all audiences. As usual the quality and perfomability of this item are second to none. It is hard to find an item that Chance has produced that isn't amazing and practical.

When I was a kid growing up in England I always felt that the Jack Hughes items were the best around if you wanted to actually perform magic and weren't a millionaire. To me Chance and Shelley Wolf are producing the best perfomable effects today, bar none. Their items are well priced, unique, and very solidly constructed. And don't get me started on the amazing collectable items Chance makes too – is there anything he can't do?
It is always a treat opening a package from Wolf's Magic – you are never dissappointed!
Highly Recommend for Performers everywhere!
Click here for more information.