Magic Dealers
Over the years I have bought magic from literally hundreds of Magic Dealers. The ones below have consistently shown themselves to be honest, provide good service, and great magic.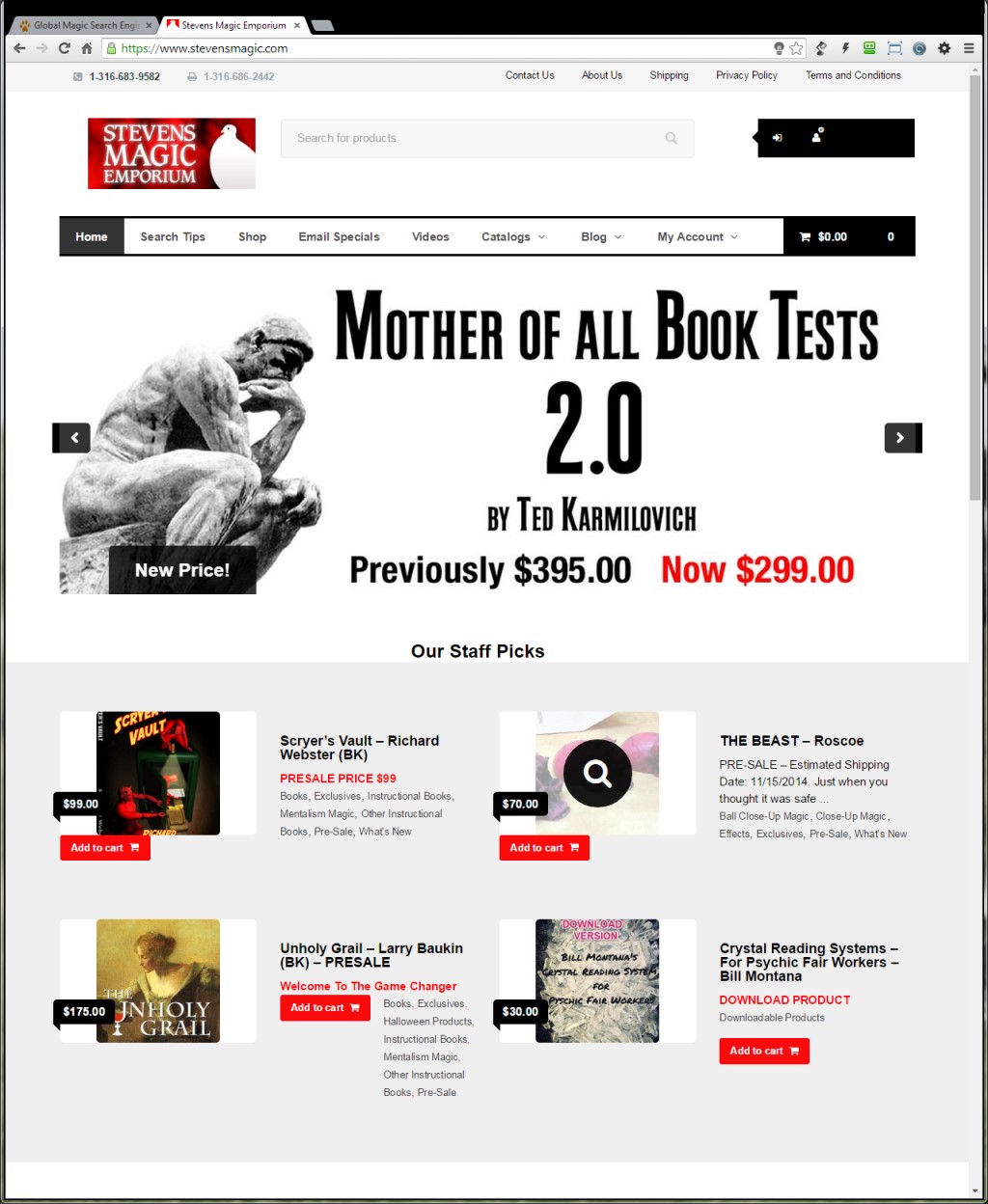 Stevens Magic
I have been buying magic from Stevens Magic for over 14 years and have always been impressed with their knowledge, unique choice of products, and commitment to magic. The "Magic Industry" can be a bit flakey at times, but Joe and Mark take care of their customers and make you feel like a true wizard!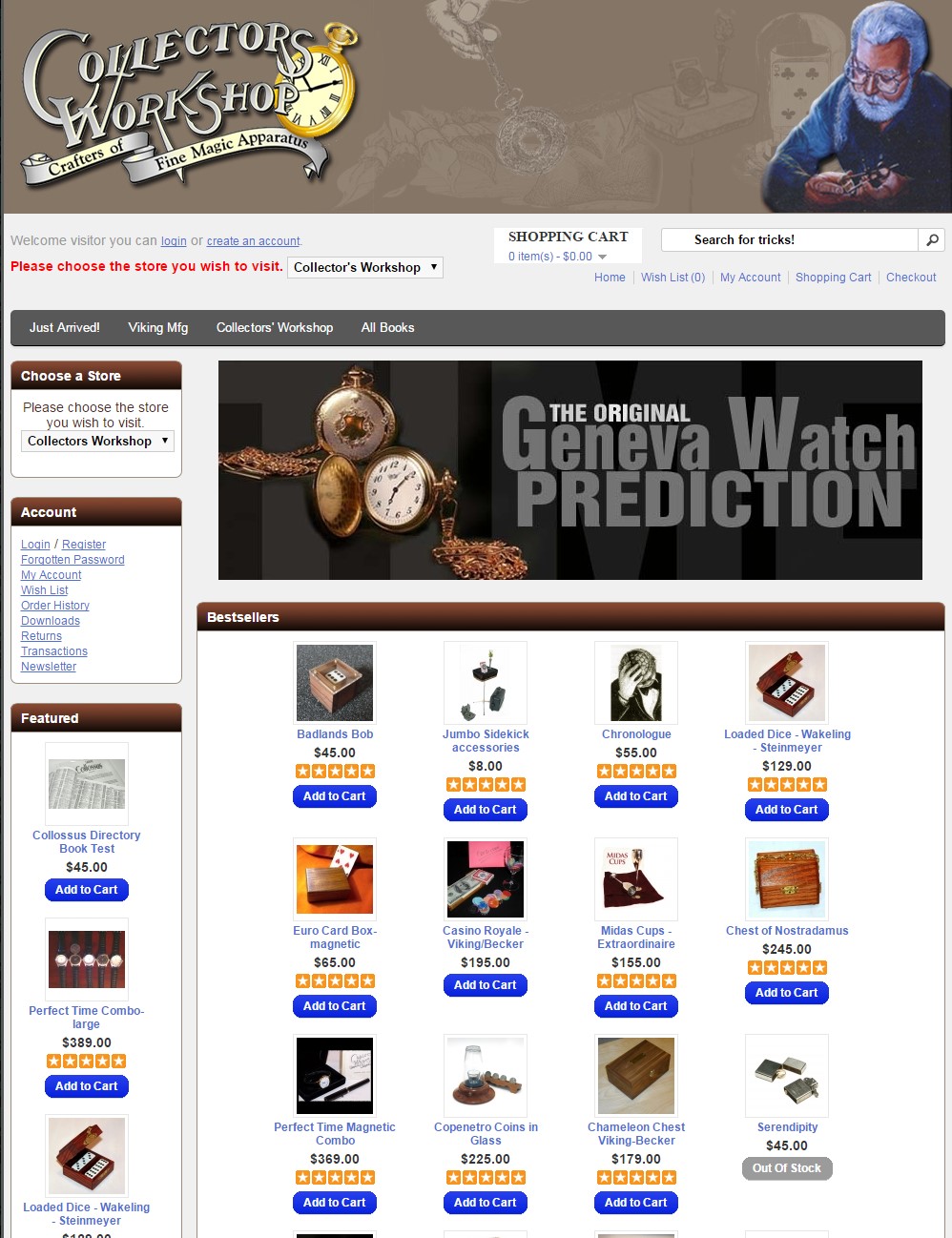 Viking Mfg./Collectors' Workshop
I have been buying magic from George Robinson at Viking Mfg./CW for over 15 years now and am never disappointed with the service I receive or the items George sends me. George and Carol operate a traditional style of magic dealer where quality and personal communications come first.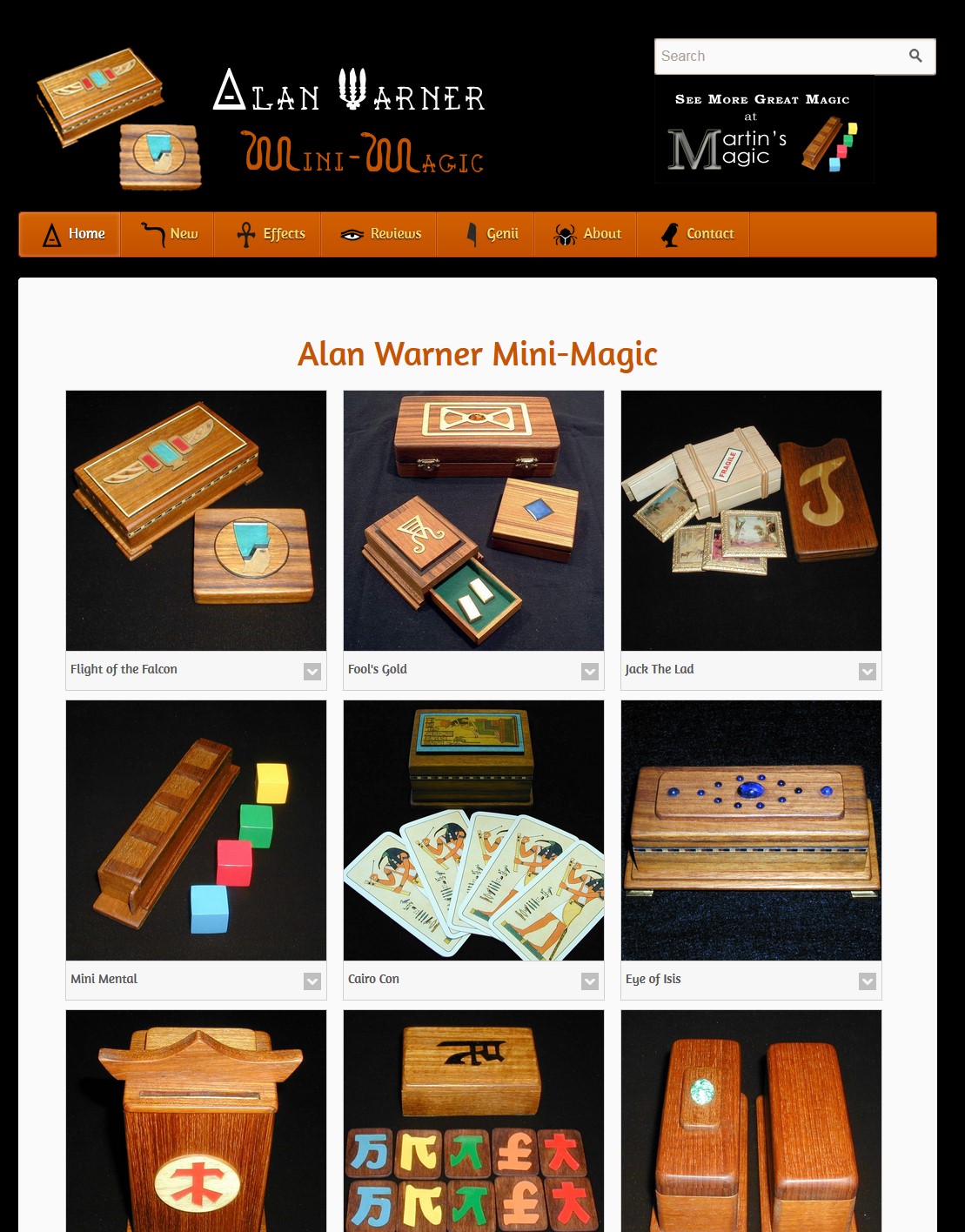 Alan Warner
I have been buying magic from Alan on and off for almost forty years! He is one of my good friends now and has never let me down in all of these years. His magic is second to none and there is nothing quite like receiving one of his small brown packages in the mail!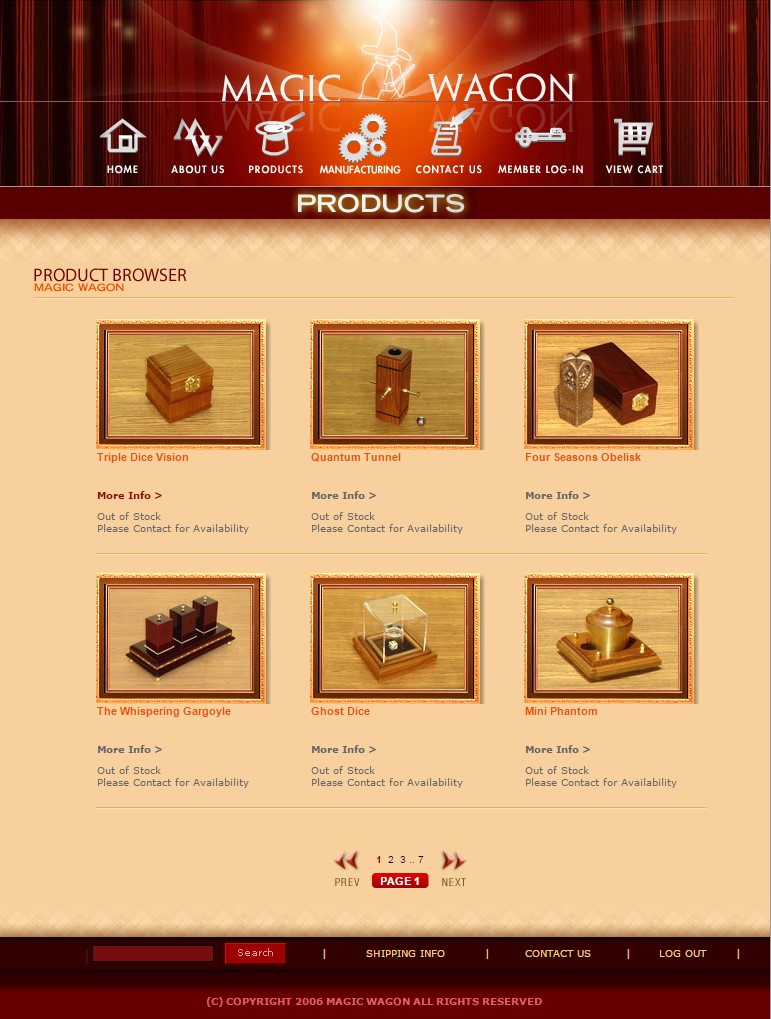 Magic Wagon
I love receiving packages from Magic Wagon - everything is always packed perfectly, and arrives much faster than you expect - and the magic inside the box is always amazing. If you want to feel like you did when you were ten years old and finding magic for the first time - put in an order with Magic Wagon. You won't be dissappointed!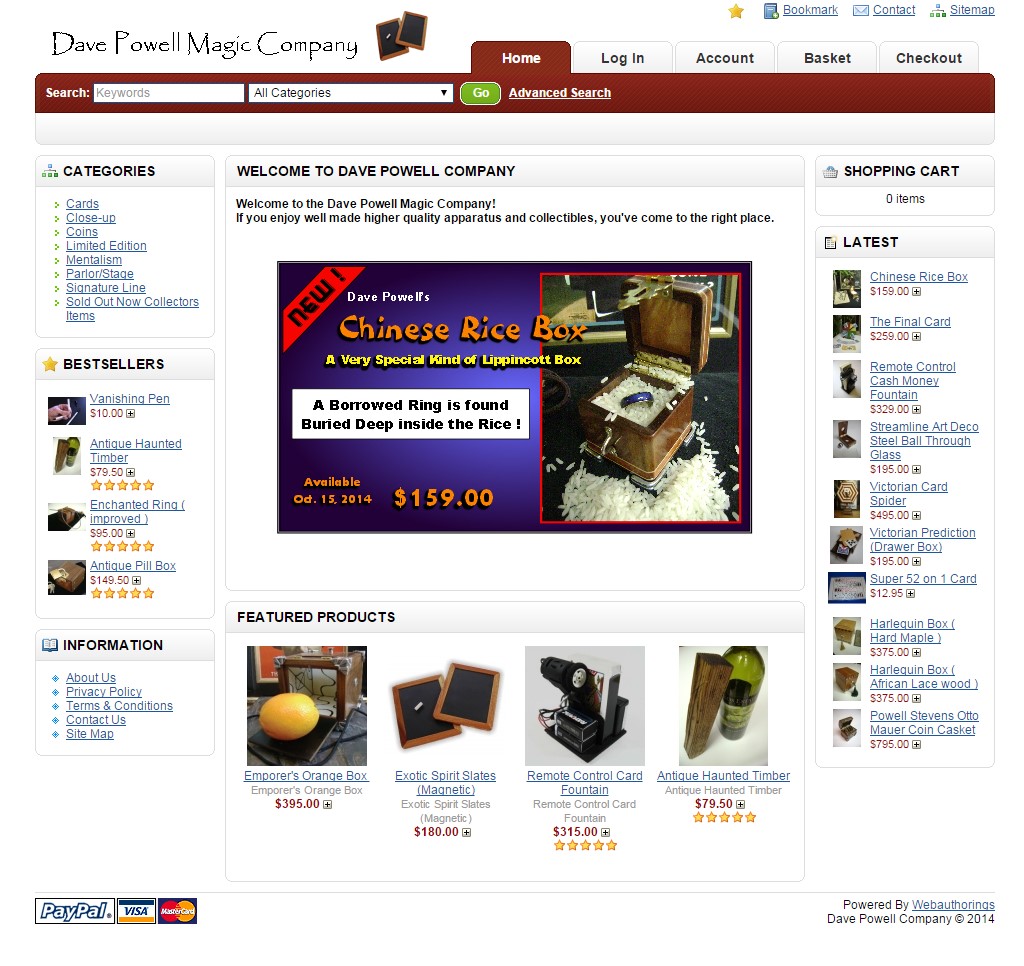 Dave Powell Magic Company
Dave Powell makes some of the finest wooden collectable magic today. In the past I have not always been happy with his delivery schedules, but over the last 12 months he has got better, and if you want the best it is certainly worth waiting for from Dave.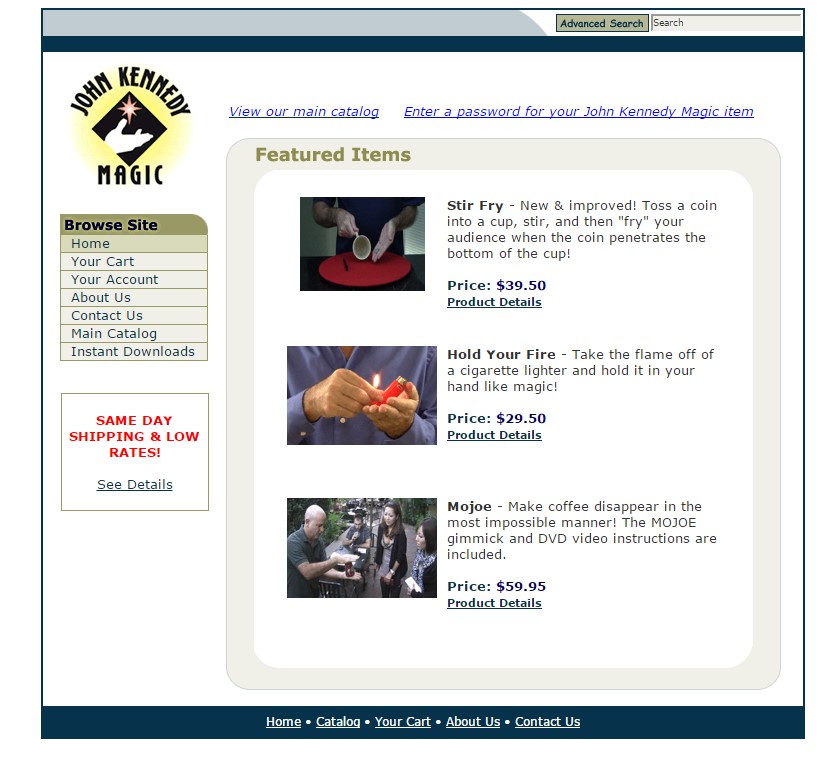 John Kennedy Magic
I have been purchasing from John for many years and although he only carries his own items, they are nearly all amazing and he gets them out to you fast and secure!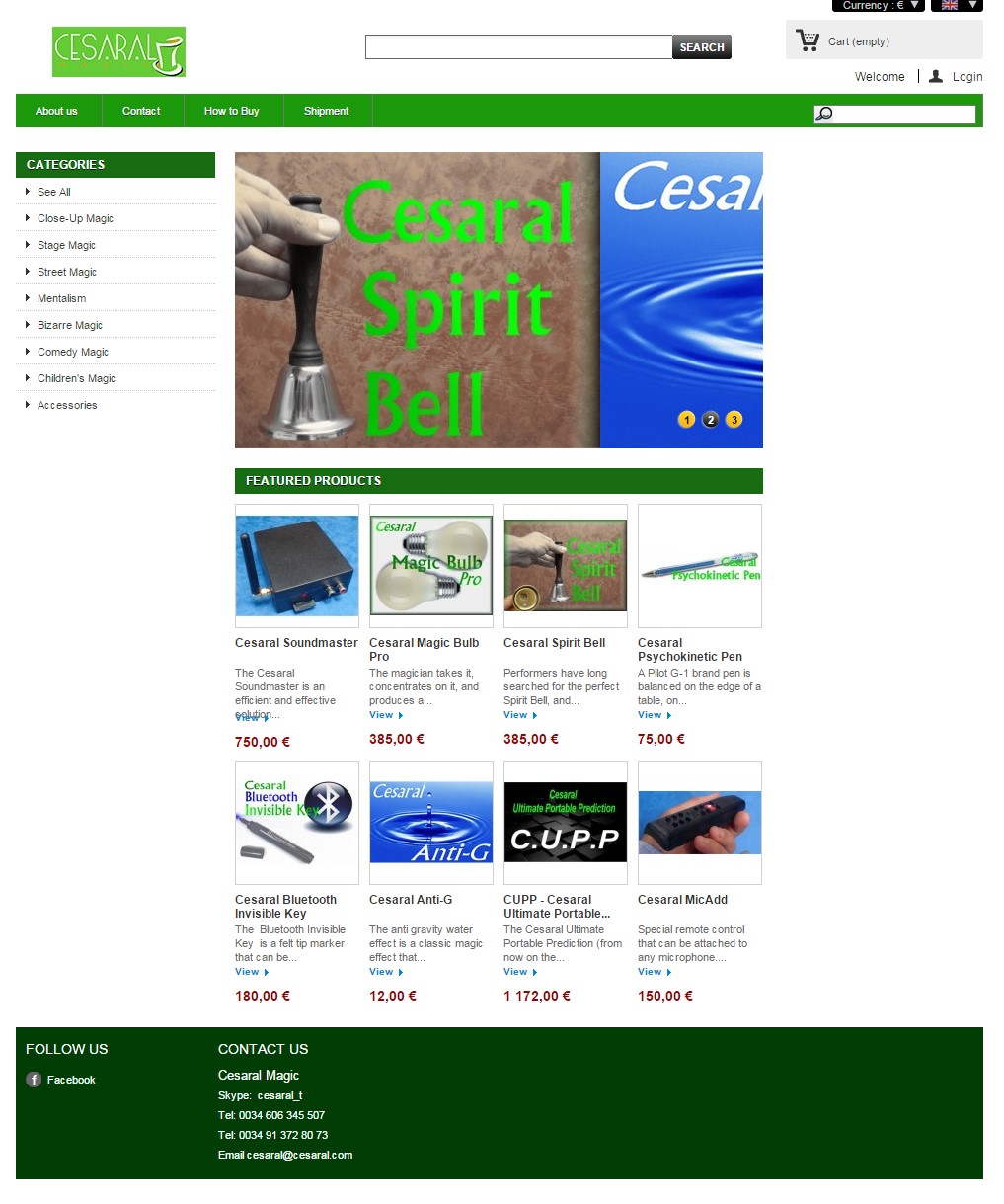 Cesaral Magic
I have been purchasing directly from Cesaral Magic for a few years now and love the fact that Cesar will customize pretty much anything he produces precisely to your requirements. His knowledge and willingness to innovate with electronics is second to none.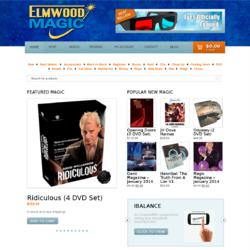 Elmwood Magic
Now owned by Penguin, but once the best dealer around!