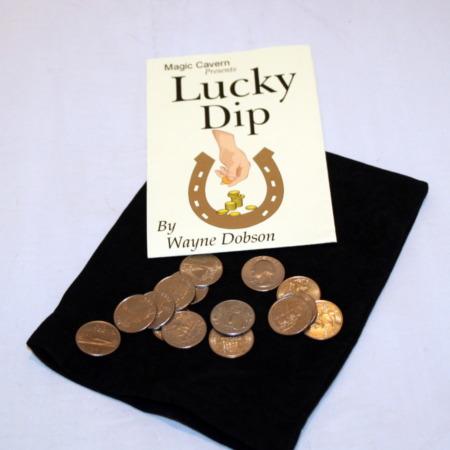 simple and direct mental magic

Ive had this effect almost as long as it's been available, and have found it a great sucess.What you recieve, is the nicely made black bag containing part of the secret, and something else, that contains the other part of the secret. and naturally the simple , easy to understand instructions.
This easy to master,( i dont usualy like that phrase, but here it suits) effect will give you plenty of scope in which to add your own personality to the routine.

as an added thought, i have come up with a black ball type of routine, that uses 4 or more coins, one of which is marked, and the others not.
the only downside to this effect, is that you cant really give the spectator the coin back, if you have them mark it at the begining. but thats a minor thing, which is why i gave this excelent effect 4 stars instead of 5…

D.

Click here for more information.