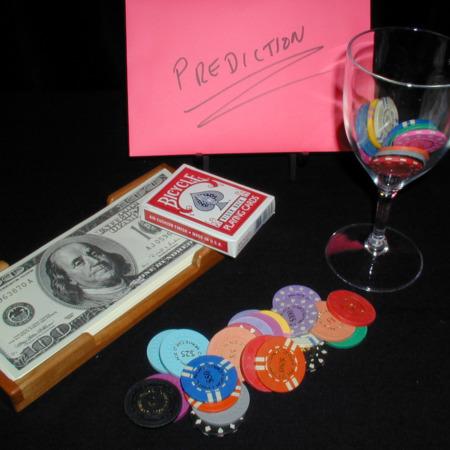 Larry Becker's Masterpiece!

This is a very entertaining and also very amazing piece of mentalism from Larry Becker. Its a 3 way prediction with each prediction clean and convincing. What I like most about this is that it is one of the few mentalism routines I have that can be played for laughs but in the end really knocks them out. A great routine with well made props from Viking. Larry Becker recently bought a lite version out: $link(1198,Casino Light) which uses different methods and has a slightly different routine.
Click here for more information.