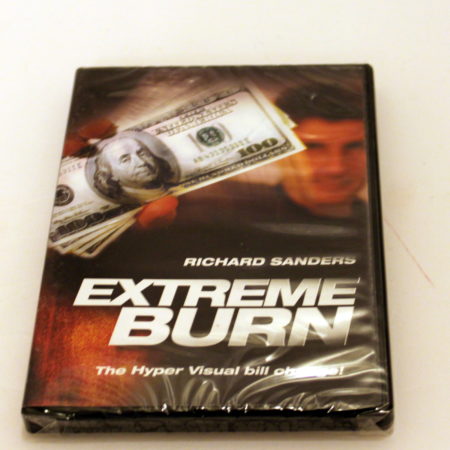 Really Cool

Richard Sanders is a prolific and creative magician who has released some outstanding effects in recent months. This one is really fun to perform and is a mind boggler to the spectator. Bills instantly change denominations right before the spectators' eyes; the performer counts the bills fairly to show them as being ordinary.

Richard is a great teacher and he goes to great lengths in his DVD instructions to explain each detail of making the bills and then covers several routines to perform, going through every move and detail. Making the bills is no big deal, and is a one-time deal. Then you're ready for performing without any big setup.

I highly recommend it if you like money magic and like to carry magic with you to perform on a moment's notice. Great for performing at the bar or on the street or a night out with friend. They'll remember you with this one.
Click here for more information.