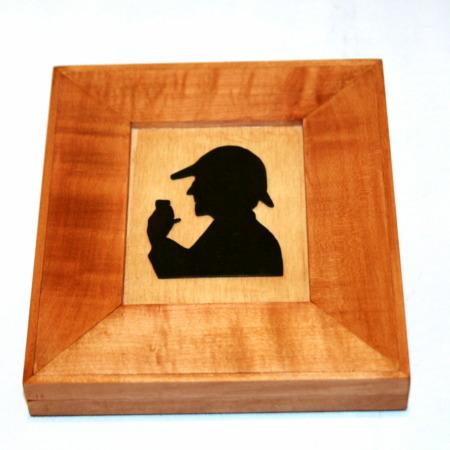 the Amazing Francois Danis

Well he has done it once again! The French artist Mr Danis, has made the ultimate paradoxical puzzle. Prof Moriarity has kidnapped Dr. Watson and proposes a sinister game with the great Detective, who will win? This amazing peice will have spectators talking to themselves. The solution is to fit not one but two tiles into a puzzle that perfectly fits its case. How is it done? Another mystery from Francois. I love performing this. The reactions are varied from stunned silence to WTF!!! Did I mention that wooden puzzle is a cabinet maker's master work.
Click here for more information.