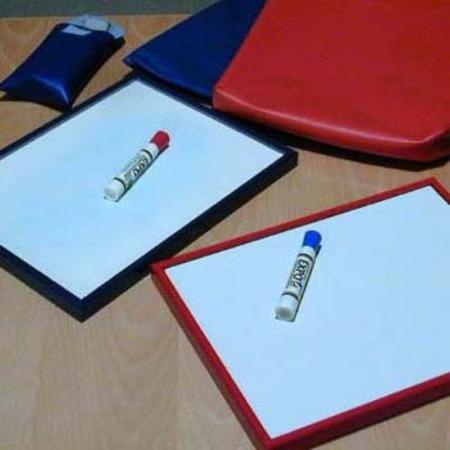 THIS IS A GREAT, KILLER EFFECT!

I hate that anyone else owns this…I bought one years ago from Mark Trimble, and have loved it ever since. He made 2 models, one with a painted aluminum frame, and the "signature spot" on that one is a small rectangle on the back, the other (more rare) has a wooden frame, and the entire back can be signed. It's an awesome transposition effect of the hand drawn pictures of the spectator and performer. I'll recommend it so highly because it deserves it and they're very hard to find these days.
Click here for more information.