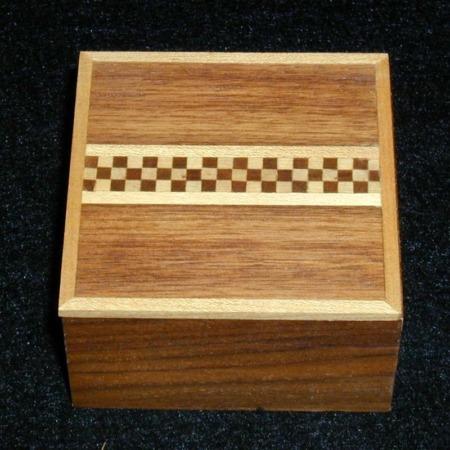 Miller's "Hard Seven"…

As a big fan of Clarence Miller's magic, I rate this one pretty high. He makes everything one at a time, by hand, and I count that for a lot. The effect is pretty startling. Remove the inlaid lid from the small box, show the 2 dice. Replace the lid, shake the box, mixing the dice. Remove the lid, show the disarray, replace the lid, do the magic…voila…the dice show a 7. You repeat it twice, each time making the magic seem more difficult. Very nice and well made.
Click here for more information.