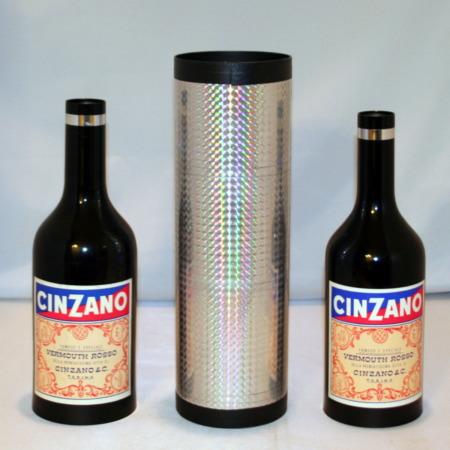 Highly recommended!

I bought this beautiful set many years ago from a private collector who showed it to me at the Annual Houdini Club of Wisconsin Convention, and it was made by Sitta, I believe.

I sometimes use this trick in my platform show. The quality of the props is outstanding.

It's very colorful, very pretty and very mistifying, and unlike any other trick with bottles I have ever seen. The handling as detailed in the included instructions makes for a very unique and nice presentation and routine.

These are very rare and very hard to find, as of today (May, 2009), I have no idea what these are worth, but considering their rarity and quality, if you can find a set, and can use it in your act, or just want to collect these color changing bottles, expect to pay somewhat of a premium.

In the words of my friend, Dick Oslund, this is "Magic Jewelry!"

If you can find a set (Good luck!)…..buy it!
Click here for more information.