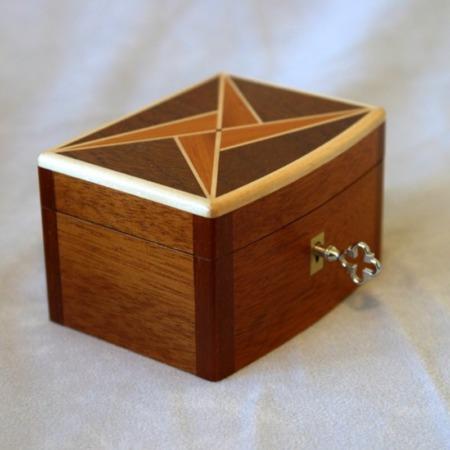 Beautiful execution of a functional prop!

I recently bought the Cleveland Drawer & Hanover Watch boxes based solely on the descriptions I saw on Martin Breese's site-I really wasn't sure what to expect.

Of both pieces, I can affirm that the workmanship is absolutely flawless.

I have visited the best craft and art exhibits over the years and have been an admirer of fine woodworkers. I had always hoped that more of these individuals would turn their hands to magic props. Well, Martin Breese deserves the credit for finding such a craftsman and guiding him to make pieces that are valuable both for their function and their appearance.

I look forward to following what this team next produces and (with my wife's permission) adding it to my collection.

Click here for more information.