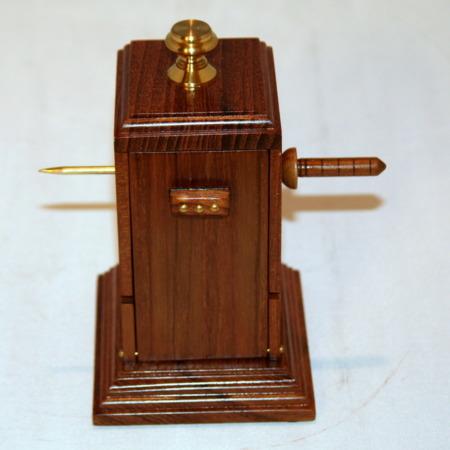 Amazing in Effect. Amazing in Quality.

I am so impressed by the quality of workmanship that is coming out of Magic Wagon, especially with their Collector's Line. This effect is no exception. As a matter of fact, it may be their best effort to date.

When I heard that Howard at the Trickery – whom I've always admired for his attraction to hand crafted magic – was working with Magic Wagon to raise the bar on this classic effect (remember Tenyo's version?), I couldn't wait to get my hands on it. I was not let down. This piece is quality from ground up, with attention paid to every aspect of the assembly and finishing. The effect looks magical and works perfectly. I want to use it, but I'm afraid to take it out of its packaging for fear of damaging it.

Don't worry, I'll use it. But my hesitation just proves how beautiful this mini-illusion is. If you appreciate proven effects that are crafted with pride, don't pass this up. It looks wonderful, works flawlessly and makes people crazy when they see it performed.

Costly? Yes. Over-priced? No. When I see this much effort and care put into any product, I consider it an investment, not a purchase.

Stop reading this and buy one now. It's that good.
Click here for more information.