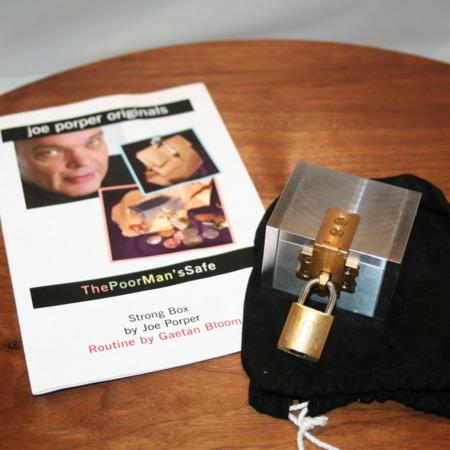 Solid Magic

Don't presume that you know how this effect works. The trick is familiar but the method is not.

I'm a big fan of Joe Porper's craftsmanship and creativity, but have steered away from some of his more ambitious efforts due to their prices. This was an exception however, after I saw a dealer demonstrate this effect at a recent convention. He used it as a typical ring box, but the effect was amplified ten fold due to the solid metal construction of the container. That sturdiness coupled with the fact that the dealer allowed me to examine it afterward, sold me on the box. It simply didn't operate in the same way as other ring boxes did. I couldn't figure it out.

You'll love this prop. Use it like a ring box, or follow the excellent Poor Man's Safe routine that it comes with. Either way, you'll have an unusual box with an uncommon secret, that will enable you to perform some extraordinary effects.
Click here for more information.