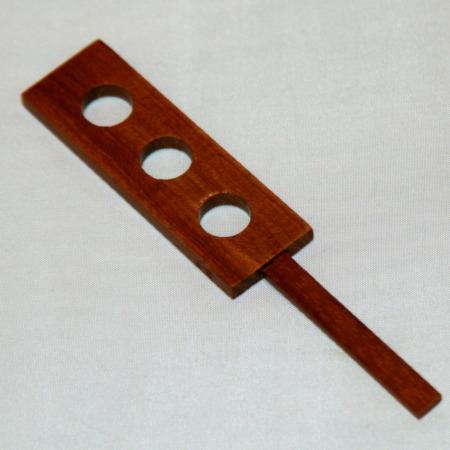 Pity of a Paddle

This paddle looks good, feels good, and the effect sounds good. Unfortunately, it simply doesn't work good. The handle of the paddle is basically the same dimensions as a popsicle stick, and just too thin to successfully maneuver and perform the classic paddle move. At least not with any degree of confidence.

Without giving away the method, I can see why the paddle was designed the way it was. The construction allows the paddle to appear the same at the beginning of the routine as it does at the end. Still, one has to wonder who, if anyone, actually performed with this item before it was produced en masse.

As the old adage states, "form follows function." Unfortunately in this case, this form doesn't function.
Click here for more information.