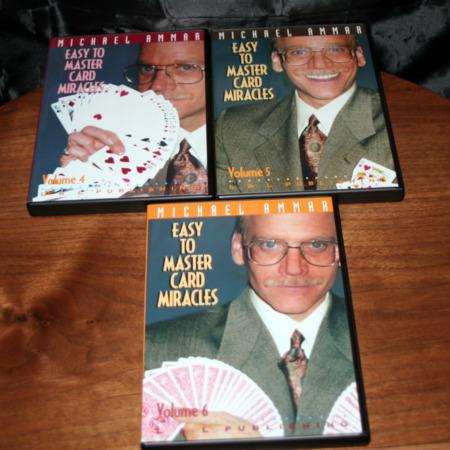 Incredible, Do-able Magic for an Affordable Price.

If you don't already have this series of DVDs, drop whatever you're doing and go buy them right now. Michael is an engaging performer who not only keeps his audience in awe, but is so inviting in his delivery that you want to pick up a deck of cards and perform right along with him. All volumes in this series are well-worth the cost, although I must confess a preference for volumes 1 – 6, with number 6 being my favorite.

As the series' title suggests, these effects are by no means knuckle-busters, but the magic is strong…very strong…none the less. If you're into pulling muscles with difficult sleights that only fellow magicians can appreciate, give your hands a break and try these DVDs on for size. You can spend less time practicing the hand-crobatics and more time practicing your presentation.


Click here for more information.