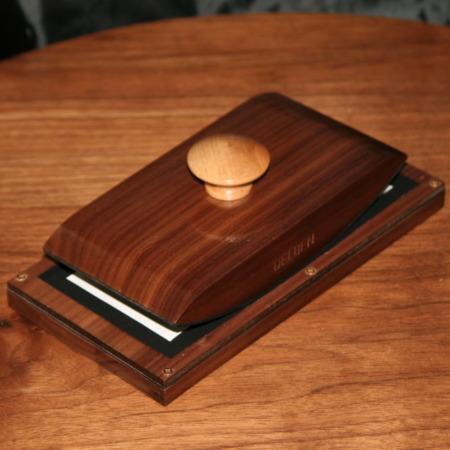 Rich Magic

If only making money were this easy. Making magic certainly is. This trick simply looks like real magic. Even if you're performing for yourself in front of a mirror, it will fool you.

Viking pulled out the stops on this one and did a great job of emulating the original prop. The piece really feels like something both utilitarian and magical, as if you actually did own a magical money maker. Is there a down side? Yes. It's a one shot trick that will need quite a bit of story telling to turn into more than just a novelty effect. But with some creativity, it could be used in conjunction with other money magic as a strong opener or closer.

The Delben Blotter is not inexpensive, but it's worth it. In this case you have to spend money to make money.
Click here for more information.