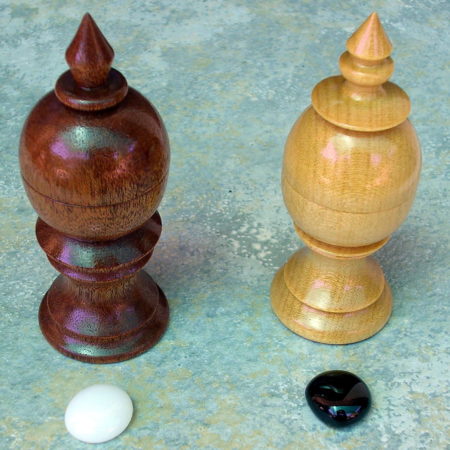 Great Title..Great Routine

Finally picked up the parcel from Doug this morning and found inside No.4 of this little series and it's a very impressive item! Jim Riser is to be commended on the props. I have yet to be disappointed with his workmanship and his stuff is truly collector quality. The routine is enlightning and entertaining. Doug gives you a professional quality video guide to the routine along with a booklet, but it's the DVD-ROM disc that gives you the details. It was fortunate that I gave my wife for Mother's Day yesterday a new Apple iBook, otherwise I wouldn't have been able to play the disc!

As already mentioned this is an all sleight of hand routine but as Doug commented in the video it does blow away at one point in the effect those who suspect a shell. It's pricey but considering the props, the instructional media, and professional quality of the routine, I would say it's money well spent..well, at least, I am happy and I tend to be rather picky in selecting magic for my collection as Andy will attest.
Click here for more information.