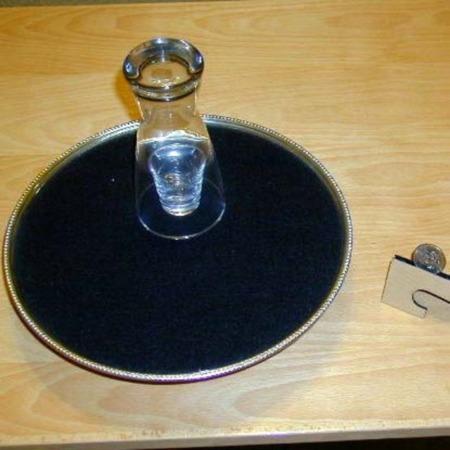 Should frame and hang up the mechanics as Art!

The Coins Thru Glass…what can I say about this timeless classic. I have an original Kline Copenetro. I love the nicely turned wood base and it's simplicity, but always had a soft spot for fancy mechanical marvels. Add to the intricate clever mechanics beautifully finished hardwoods, gleaming brass and copper components, and you have a true work of Art. As the title of my review states, this is the one single piece in my entire collection that could be hanged as Art and just be admired on that merit alone. I guess you just have to see this apparatus to know what I am talking about.

I do own one of the first mechanical version of Silver Odyssey with the oval tray, but the electronic version I just acquired from George Robinson is breathtaking. He has certainly kept, if not surpassed, the strength and quality of the CW line. As Andy did point out in his review, the one issue with this piece is the failure to provide an impressive vanish for the coins. I have been thinking of a Lassen 4 nested 1964 Kennedy gaff with the last vanish using a Devil's hanky that's been conveniently draped over the glass for the initial 2-3 coin appearances… will see.


Click here for more information.