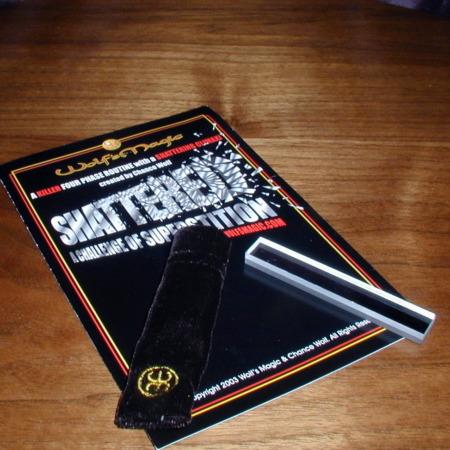 Now this is Paddle Magic!

Paddles have always been interesting props. I own most of Porper's current line but something was always missing. I realized it was "drama" or the lack of it that made these props less interesting to perform. Though beautifully made I now keep my paddles somewhere in my closet. Now comes Chance with a twist to this old prop and you have an entertaining piece of magic with storylines to turn it into a wonderful routine.

Chance craftmanship is to be admired. Granted, this is the only piece I own from him, he has earned the praise and respect of many very happy customers. I am always keeping my eyes out for releases on his "Vintage Recreations" line(I would have bought his Hughes Snake Basket, but already had a CW Khyber Kobra). These props are well made, come in gorgeous little velvet bags with the Wolf trademark embroidered, and accompannied by very clear photo-illustrated instructions(remarkable!). Oh yes, the price is a real bargain for the magic you are getting. Most Highly Recommended!
Click here for more information.