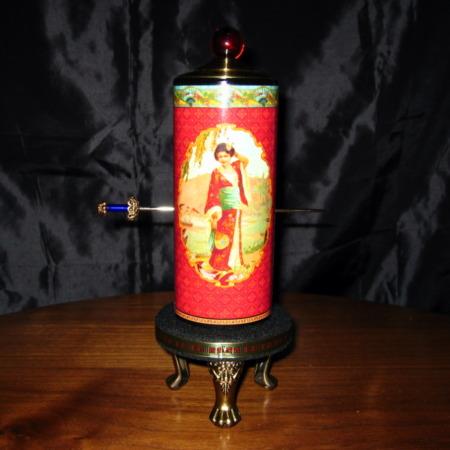 A True Beauty Indeed!

I have been collecting Richard's magic since the Silk Vanish Crystals were released on ebay in June of 2001. I have always admired his stuff, though admittedly have missed several of his latest releases. Decided to try this one after Richard showed a particular enthusiasm for it. It came in the mail today and there is no doubt in my mind it's his best release to date. I was so happy to add this little treasure to my magic collection.

The meticulous craftsmanship is only matched by the precision, smoothly operating mechanism that does the magic for you. I couldn't believe that Richard could surpass himself, but he surely did on this one. I am particularly passionate of this piece as the size fits nicely with my Mini-Magic interest. It is expensive, but once you see the apparatus, the cost will be greatly justified. Besides his magic has become quite collectible and an investment. His last release, the Butterfly Boxes, sold on the Martinka auction for 340% of its initial cost. I just don't know what else I can add, but thanks, Richard, for your contribution to magic.
Click here for more information.