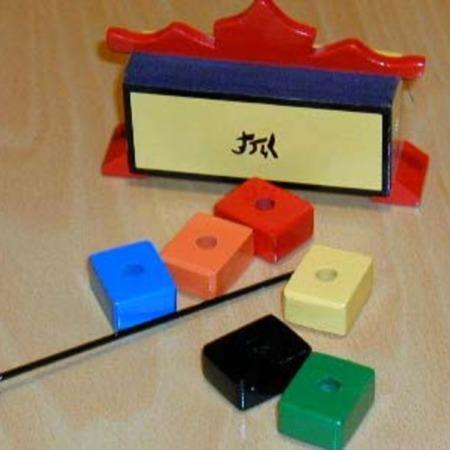 Gorgeous little pagoda

I received this piece for my Warner collecition today and it has to be the cutest little version of this effect, ever. I had never considered this trick in the past. Even nicely handcrafted versions like Milson-Worth could not persuade me, but Alan's tiny rendition is irresistable. It is very tiny at 3 1/2 inches, but that's Warner mini-magic for you and, again, it's just adorable. The idea of the chinese pagoda is brilliant and beautifully rendered with bright colors. I have eight painted pieces from Alan and this one is my current favorite. Granted that his current teak mini-magic is amazing, these early painted items from Alan are still a sight to behold. Unfortunately, these are no longer made by Alan and acquiring these early pieces are a true challenge.
Click here for more information.