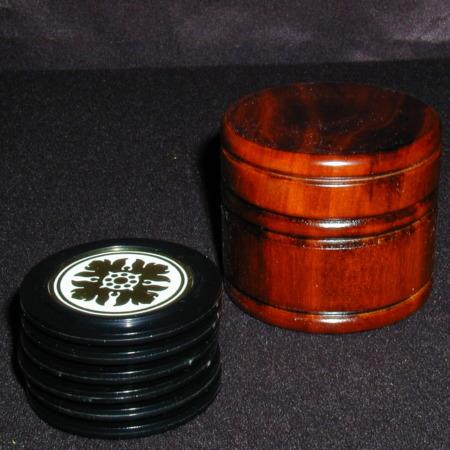 Another interesting item by Mikame

This is nice piece. The wood work on the cup is classic Mikame workmanship and very well done. However, my main disappointment are the chips–I would have preferred the chips to have been made in wood rather than the cheaper looking plastic…oh, well. The effect is well described by any dealer on the web.
Click here for more information.