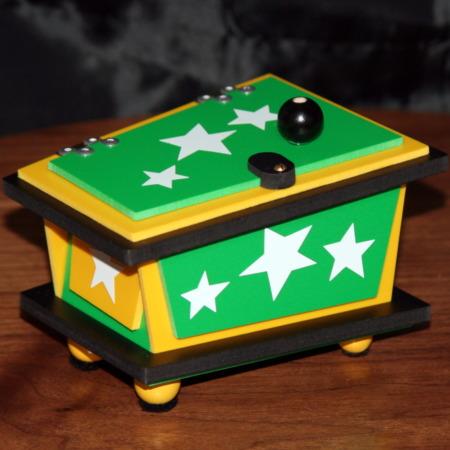 Small, quite cute, and still packs a punch

So, this is another member of the new Wolf Micro-Wacky line. It is well built as expected from Chance's workshop, colorful, and odd angled shaped…oh, it is suppposed to be "wacky". When I first saw it, I wondered what can I vanish in this little thing, but the routine with the other props solved that initial misconception. I am sure as I find more use for it, it will become quite a desireable little tool…assuming I can stop just staring and admiring my new set.

I did miss the "GONE!" under the bottom, but smiled to see the gold handwritten Wolf signature and serial number.
Click here for more information.