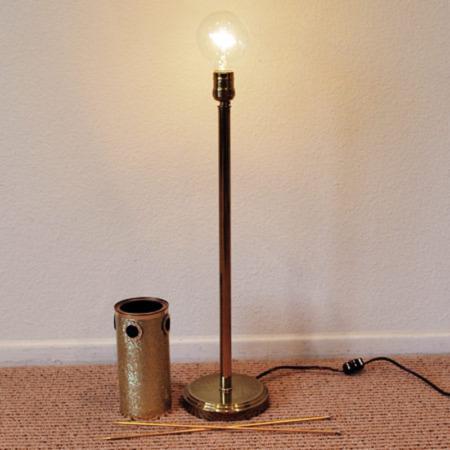 Atypical MW item, but one great illusion

Saw this item for sale on ebay by John Mendoza and decided to bring out the one sitting in my collection for 19 years. Forgot what a great illusion this is. I guess it's easy to miss this one for it's simple, straightforward design and construction in contrast to the rest of the Milson-Worth line. However, it is a well built fooler and one you will want to perform, while the rest of your MW collection sits pretty on the shelf.

The pictures tells it all. With a simple idea, the whole apparatus can be examined in the beginning and at the end of the routine to further add confusion to this mystery. As far as I can tell, it was never pictured in any MW catalogue, but casually mentioned in the price lists that accompany the catalogues.

The brass light stand is of heavy construction, 24 3/4 inch tall with the globe bulb, and the base has a 5 1/2 inch diameter. Overall, a beautiful effect and recommended if you can find one for sale.


Click here for more information.